WORKING WITH FoxLin ARCHITECTS
At Foxlin, we aspire to turn YOUR ideas into reality. What separates us is that we truly listen to you. We work hard to understand what it is you want and provide you options to let you visualize your dreams. In the end, it is your architecture, not ours and we work to be your architectural voice. We understand that architecture is an expensive and very important endeavor to each and every client and choosing the right architect is part of that decision. We will help you to understand the feasibility and reality of your dreams including all aspects of an architectural project from planning, design, budget and a timeline. Each and every project we take on is important to us as well. We are a very intentionally small office and pride ourselves on "Principal" involvement at every stage of every project.
The principals, Juintow Lin and Michael Fox met at MIT almost 20 years ago in architecture school. After graduation, they went their separate ways as Juintow went to London and Michael to New York. Both relocated to Los Angeles in 2003 to start their lives together and in 2005, they opened the office of FoxLin in Venice, CA. The office began with a few select residential projects each year to build their foundations as a small office. Their Bubbles Installation won an AIA-LA honor award in 2006 and was published widely. In 2008, the office relocated to Southern Orange County and now has developed into a full-service architectural office with projects at all scales in all parts of the greater Los Angeles area as well as internationally in China and Israel.
The partnership of Fox Lin combines the "sustainable" expertise of Juintow Lin with the "technological" expertise of Michael Fox to formulate a truly optimistic outlook on the integration of technology and architecture. Our design is a balance of ambitions providing solutions that will satisfy your needs with a contextual, artistic and functional integrity.
Principal bios and links to CVs are provided below.
Download Here
Enter Your Name And Best Email
With the 8 tips in this guide, you will discover how to find the right architect for your design and for your budget.
Michael is a registered architect (NCARB, AIA) and licensed contractor (B) and founder/principal of FoxLin.  He is a Full Professor of Architecture at Cal Poly Pomona teaching primarily in the technical areas of third year and fifth year. He is the author of two books by Princeton Architectural Press including Interactive Architecture and IA: Adaptive World. He is the twice elected President of ACADIA (Association of Computer Aided Design in Architecture) His practice, teaching and research are centered on interactive architecture with a secondary focus on architecture for outer space and has carried out several projects for NASA. Fox is the past founder and director of the Kinetic Design Group at MIT. Michael has lectured internationally on the subject matter of interactive, behavioral and kinetic architecture. He has won numerous awards in architectural ideas competitions. Fox's work has been featured in numerous international periodicals and books, and has been exhibited worldwide including the SFMOMA, the Venice Biennale, The Smithsonian Air and Space Museum among others. His work has been funded by NASA, the Annenberg Foundation, the National Space Grant Foundation, the Graham Foundation and others. and a regular visiting professor at The Hong Polytechnic University and has taught at MIT, the Art Center College of Design in Pasadena and Southern California Institute of Architecture (SCI_ARC) in Los Angeles as well as numerous universities giving international workshops.
Juintow is a registered architect, a LEED Accredited Professional and founder/principal of FoxLin. Her past experience includes time at I.M.Pei's office in New York and at the Pritzker Prize-winning firm of Foster and Partners in London as well as with Marmol Radziner in Los Angeles. She is a tenured Full Professor of Architecture at Cal Poly Pomona, where she teaches architectural design, technology, and sustainability classes. Lin has given lectures on her professional and academic work. In the past, Lin also served as a Research Fellow at MIT working on Sustainable Urban Housing in China and co-edited and co-authored a book of the same title. While at MIT, Lin worked with Design Institutes from Tsinghua and Tongji Universities on housing projects in Beijing, Shanghai, and Shenzhen. Juintow received both her undergraduate and graduate degrees from MIT.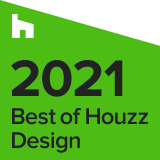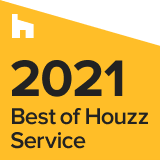 If you are interested in hiring us, click here.
If you are interested in our job opportunities, click here.